Diane Singleton Weight Loss Specialist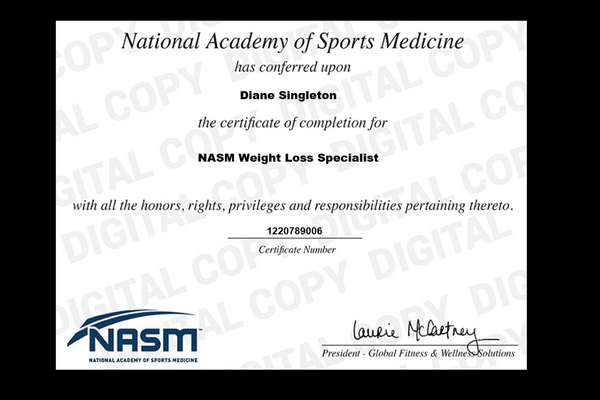 Weight Loss Supplements
One of the things that can be the most difficult in achieving your best body is getting to the right goal weight and maintaining that weight. The right supplement to your diet can help lose excess weight and burn unwanted fat.
As weight loss and fat burning are common goals, there are many different supplements designed to meet your needs, whatever they may be. There are supplements that increase fluid removal (diuretics), supplements which enhance heat production through metabolism, those that regulate the thyroid, stimulant-free supplements, and combination supplements of the above types.
Each of these mechanisms ultimately leads to a drop in body fat and in weight loss. No matter what is causing the excess body fat to hang on, there is a supplement that is designed to help safely and efficiently.
The causes of weight problem is matched in number by the type and efficiency of the dietary supplements that can be found to help reverse this and reach your goal weight and body fat.
Your weight is a balancing act, but the equation is simple: you need to balance your lifestyle, diet, stress levels, sleep and your gut. Then you can truely reach your best body.
Hi, I'm Diane Singleton, I'm an experienced Nutrition, Fitness & Wellness coach who can help you achieve your goals, with an effective combination of the right information, the right mindset, the right workouts, diet, recipes, challenges, nutrition, & support.
I help busy people feel amazing and build unstoppable confidence to feel happier in their own body, I do this by utilizing health, fitness, nutrition, and lifestyle changes, whilst strategically coaching you through every step of the way.
Diane's
 Qualifications
GP Referral
Level 5 Nutrition
Phase IV Cardiac Rehab
Nutrition & Weight Management
COPD Instructor
Ante & Post Natal
Ante & Post Natal Nutrition
Personal Trainer Diploma
level 4 management of Lower Back Pain
Advanced Nutrition for Weight Loss Diploma
Gut Health Diploma
Food Allergy & Food Intolerances Diploma